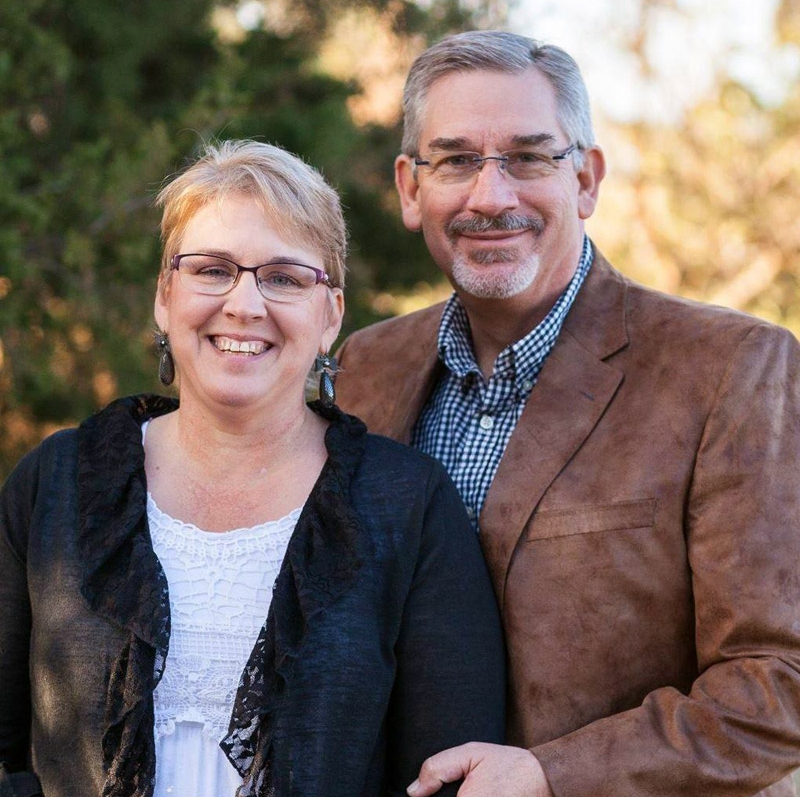 Judy and Bill first went to Africa in 1984 where they served a one-year special assignment at the Assembly Bible College in Botswana. After returning to the US, where Bill earned his master's degree, Bill and Judy returned to South Africa in 1989, along with their 2-year-old son Scott. They worked at Cape College of Theology (which later became Cape Theological Seminary) where Bill served as academic dean.
During their time in Cape Town, the school became the regional school for Southern Africa. Megan and Matthew were born during this first term in South Africa. In 1998, Bill and Judy returned to the US for furlough and Bill began work on his doctorate. In 2000 Bill became the administrator of what was, at that time, called "Africa Theological Training Service (ATTS)." He completed his doctoral studies in 2004, while serving as administrator of ATTS. During this time the ministry name was changed to Africa's Hope because "Spirit-Empowered, Biblically Trained Leaders are Africa's Hope."
Bill served as director of Africa's Hope from 2007 to 2013. Africa's Hope serves over 350 Bible schools and extension sites across Africa through providing resources, training materials and personnel to facilitate and assist to strengthen the church (www.africashope.org).
Bill served as the field moderator for the country of Gabon from 2007 through 2013. Gabon was a new entry field for the Assemblies of God, USA. Bill worked with the Gabon church to begin construction of a new Bible school in the capital city of Libreville, as well as to facilitate their training programs and providing leadership conferences. This new Bible school is now actively training pastors and missionaries.
In 2013, Bill became the Provost of the Pan-Africa Theological Seminary (PAThS). This school was launched in 2005 as a cooperative effort between the Assemblies of God churches across Africa and the AG USA. Its primary focus is to train Bible school teachers and administrators for our Bible schools on the continent. The main PAThS campus is located in Lomé, Togo. Branch delivery sites are located in Tanzania and Nigeria. PAThS is recognized by the Togolese government and is also accredited by the Association for Pentecostal Theological Education in Africa (APTEA).
PAThS has great influence as it trains leaders at the highest levels of the church. Because PAThS 'trains the trainers' for other pastoral training programs, it has a critical point of influence across Africa. PAThS graduates serve as Bible school principals, administrators and teachers, as well as national church officers.
Judy earned her special education degree from Evangel University in 2005 and works as a volunteer at Pregnancy Care Center and with the International Ministries at the local church level. Bill and Judy have three adult children and three of the world's best grandsons.